Proms are spreading among assisted living communities and it is a great way for seniors to not only have a little fun and some social interactions, but it can also provide some important cognitive stimulation for seniors as well.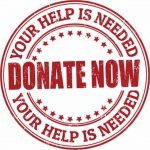 For many senior citizens, the idea of recreating a prom not only brings back good memories from their past, but it acts as a way for them to recall memories from their past as well. This can seem like a relatively simple notion, but for many seniors battling memory issues and dementia recalling their own proms can be used as a tool to improve their long-term memory.
We have started to see the trend of Senior Citizens Proms pop up within a few of our communities and while we usually donate to the event we wanted to find an additional way to help our residents really feel like they are attending their prom. We have decided to start a closet of outfits for our communities to borrow during their proms. We are so excited to begin this process and to see
We are asking for any formal wear donations of all sizes to fill our closet.
Dresses
Skirts
Blouses
Dress Pants (Mens/Womens)
Tuxedos
Blazers/Jackets
Suites
Ties/Bow Ties
Shawls
Dressy Hats (Women)
Tiaras
Crowns
Top Hats (Men)
Themed Decorations: 40's, 50's, 60's, 70's, Rock N Roll, Mardi Gras, Etc…
If you are interested in donating clothing items or helping us build our closet, please contact Haley Anderson at 912-536-8160.